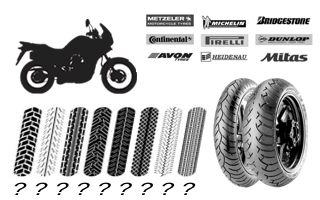 La información proporcionada en esta página es sólo para su información. Usted descargue completamente myNETmoto de cualquier responsabilidad en relación con, o como consecuencia de, los reclamos por ustedes mismos y / o cualquier tercero por los posibles daños posteriores a la instalación de los neumáticos no deseados.
METZELER Z8


The new Z8 will replace the Metzeler Z6 ..... - NEWS presetation June 2010 >> [...]
METZELER M5


The new Sportec M5 Interact, the perfect all-round supersport tire from Metzeler boasting innovative Interact Technology. This all-encompassing approach to development perfectly matches the tire's structure, 0°-steel belt, tread desig [...]
PIRELLI ANGEL


Pirelli Angel ST will be a single compound tyre, with more of a focus on the same EPT, or Enhanced Patch Technology, thesis that the Diablo Rosso sport tyre was centralised around last year.