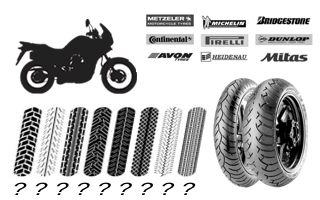 La información proporcionada en esta página es sólo para su información. Usted descargue completamente myNETmoto de cualquier responsabilidad en relación con, o como consecuencia de, los reclamos por ustedes mismos y / o cualquier tercero por los posibles daños posteriores a la instalación de los neumáticos no deseados.
CONTINENTAL CONTI GO!


The new ContiGo is designed to the same exacting standards as Continental's range of tyres for larger capacity machines, providing the discerning commuter with the same ride quality, stability and confidence. The ContiGo is designed to give [...]
BRIDGESTONE BT 45


This all-round sports bias tyre is for imported and re-imported bikes and offers the same basic performance as the BT-45. Ideal for the rider who seeks overall high-speed performance.
PIRELLI MT 66